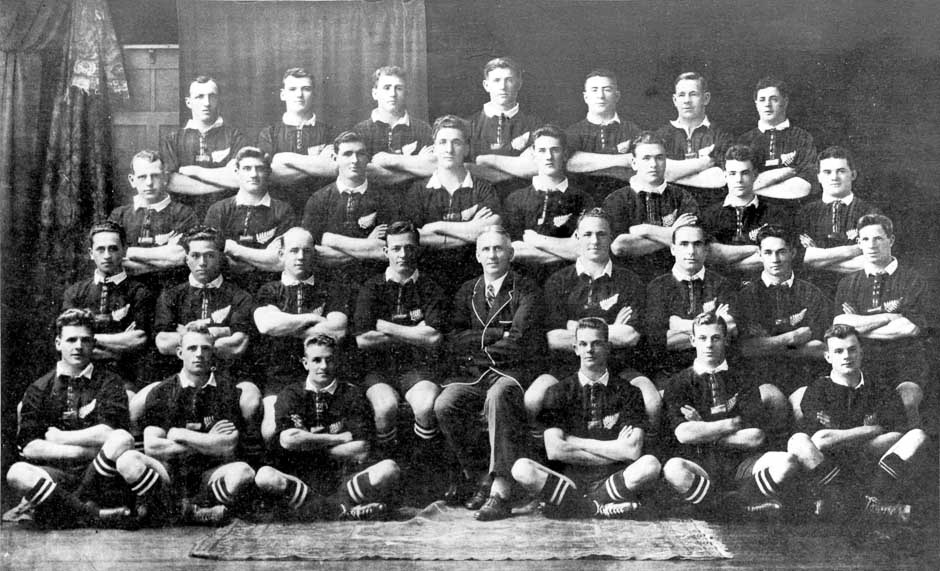 It took quite some weeks for the squad to be assembled. We were past our second competition game before all the players had met one another. With players coming from locations as far apart as Beachhaven, Northcote, Glenfield and Birkenhead, it meant a re-scheduling of normal training procedures. A lot of early training time was consumed with players familiarising themselves with one another's abilities.
Gradually the squad formed into a team and players settled into stable positions. However, being a small squad it meant some players were asked to play in positions with which they were quite unfamiliar. Their readiness to respond to our requests was really appreciated.
Good rugby commits itself to memory and doesn't need teh recording of dates and scores. Scott Palmer's crashing runs in the open, together with his rallying of the pack, was supported in the tight by Matt Bailey, Kevin Stott, Michael Phillips and later in the season, Stephen Doherty.
Our hooker, the diminutive Craig Evans, would have, we are sure if figures were kept, set some sort of record for tight heads. Eight to ten per game was considered by the team as ordinary.
Tight heads are only gained by hookers in well formed scrums so credit must again be given to teh tight five. Larry Kinred readily played in four different positions., increasing his maturity with every game. Carl Legg, Neil Bowman (a featherweight flanker), Carl Anderson and on several occasions, Kevin Stott played the three loose forward positions with equal proficiency.
Our backs were somewhat hampered in their development of the running passing game by our lack of a first five-eighth. Of the six we tried only Craig McKenzie, who joined the squad very late in the season, had the combination of natural ability and temperament to be complimentary to the rest of our backs. Our mid-field backs were Jarrod Govine. Jeremy Grant and Andrew Moore (another late arrival to the squad) , together with wings Mark Stanley, Andrew Watts and Chris Hatton. Chris was our true utility player, producing enthusiastic rugby when playing either forwards or backs. All developed some great running and passing. Darren Russell and Junior Tupu, both masters of the counter- attack, produced some great penetrating runs, Junior scoring many tries. None better than the "four dummy pass try,' under the posts against Takapuna, capping off a fine-game. Darren's abilities as a player and captain would probably be epitomised during the game against Helensville. His unpredictable cross- field kick to Junior to score a try was classic. Darren's conversion in that match won us the game. Special mention must be made of both these players development of the "other foot kicking" skill. While every back had his moments of fine individual running, the tries that were scored from the seven backs producing nine, ten and eleven pass movements are the ones most remembered.
It is possibly true that tactical plays are often sacrificed to some degree when the coaching emphasis is placed on basic skills, knowledge of the game, sportsmanship and game satisfaction. However we felt these aspects of the game are the most important for Junior Boys Rugby. Our reward for the pursuit of these aims was when the team was placed third in the Bert Palmer Memorial Cub Competition. This is an ARU award from assessments by the referee at each match. It covers such aspects as appearance, behaviour, sportsmanship, law knowledge and acceptance of decisions.
The squad showed great club loyalty when it responded to represent teh 11th grade in the North Harbour Tournament. The game against Cadets won 20-0, scoring only 4 points in teh second half. Wayne Ross and Tom Hanrahan joined the squad for this match.
11th Maroon
Accolades

Auckland Rep

Junior Tupu

North Harbour Rep

Darren Russell

Coaches
Players
Is this information incorrect? Do you have more information?