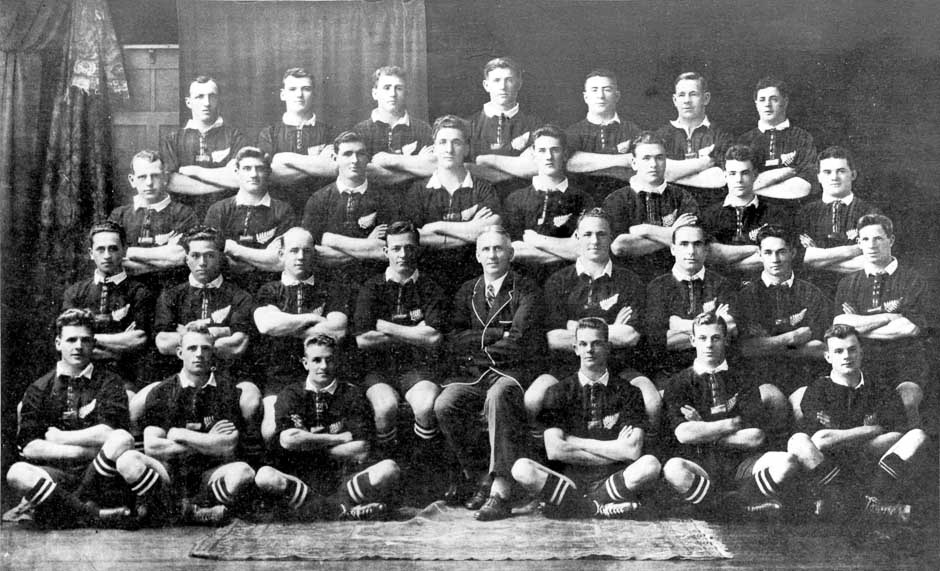 It did not take this team too long to develop into a good combination. This was despite at least six boys having not played Saturday rugby before. Coupled with teh above was a squad of 21 so at half-time it was at least a third of a new team.
In addition to the normal players of teh day awards the team had a tackle trophy and a sportsmanship trophy which at teh end of teh season went to the player who received it the most. The boys also had a training award to work towards.
The backs were encouraged to use the ball and vary play within set patterns. As a result they developed a number of moves between themselves and maintained good positional play. Adam Lough and Nicholas Cameron were alternate fullbacks both keen to venture in teh backline. Adam also played at halfback and Nicholas in teh midfield. Chris Drum, Paul Santo, Nigel Hunter and Gareth Taylor provided the speed on the wings. Chris and Gareth both strong runners were hard to stop once they had the ball in hand. Nigel and Paul although lightweights showed courage in their play and developed as teh season progressed. Daniel Sclater, Shane Newman and Andrew Turner provided a solid inside and midfield core. These boys have ben playing together for five years now so have good understanding of each others moves. Dana Chesney another five year player provided the key link between forwards and backs. it was towards the end of teh season that Dana came back to his best with jinky runs around the forwards.
In the forwards a number of experiments were made in an effort to make best use of teh lightweights against some heavier packs. In this respect the boys adjusted well and were able to gain more than a fair share of teh ball. Matthew Reinholds, Daniel Sarah, Brett Swanson, Richard Lattimer and Stephen Sims were teh tight forwards, all capable of alternating between prop and lock. these boys all had reasonable pace so could often be seen striding upfield with ball in hand. They were also the key lineout players. Daniel O'Sullivan provided the key to hooking and was supported in there by Damian Harvey. Damian also able to use his skill as a flanker and once or twice on the wing. Mark Stolberger and Simon Farland both good thinking players worked hard in every game. Quick to the ball and able to set up play. Mark was also capable of playing in the backs and Simon did some good work at hooker when things got tough. Tony Doyle and Shawn Taylor both had good games at No.8 and at teh back of the lineout. They too could also fill in at othe r positions in the forward pack.
Throughout the season the team was very ably led by Simon Farland who set the example at training and on teh field. Matthew Reinhold's took over late in the season when Simon broke his arm.
Four boys made teh final trail for the representative squad with Matthew Reinhold's and Simon being selected.
Finally a note of thanks to the Saturday supporters and parents. Their presence encouraged the boys to many a second half comeback.
Thanks boys, well done and all teh best for the future.
Played 12
Won 7
Drew 2
Lost 3
Is this information incorrect? Do you have more information?