Return of the U85s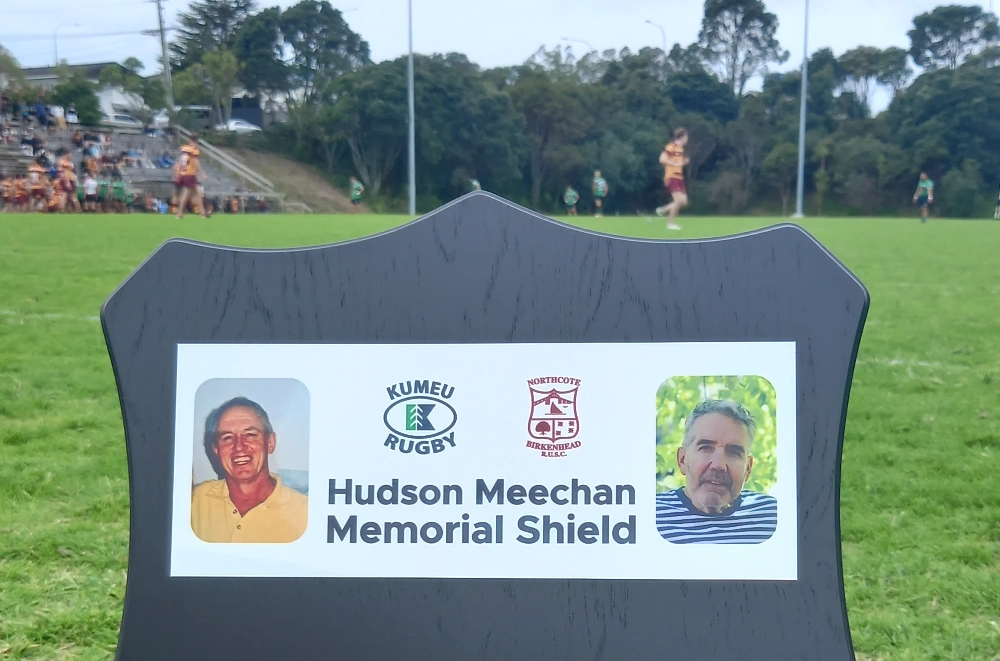 Yesterday our u85s team kicked off their 2023 season against Kumeu in the inaugural match of the new Hudson Meechan Memorial Shield.
For the past 15 years the Kumeu and Northcote u85s have played for the Hudson Memorial when playing at Riverhead. After the passing earlier this year of Cote and Mu legend Eddie Meechan, it was decided that the Hudson Memorial would be retired and a new shield would be created. This shield will be played for 'Ranfurly Shield' style, with it only able to change hands by winning on the current holder's home ground.

Congratulations to Kumeu who won yesterday's game. Upon presenting the Shield to Kumeu, Eddie's wife Jo Meechan said, "Thanks Northcote and Kumeu for this wonderful tribute to Ed and for allowing me to present it to the winning team. Ed would be stoked."